Afghanistan Emergency
COVID-19 is spiralling out of control, as hospitals are reaching full capacity due to a shortage of oxygen.
Afghanistan Covid Stats
Last updated: July 16, 2021
Latest Updates
More updates to follow as we monitor the situation
Cases are at peak with avgerage 1,800 cases daily. The highest they have been since the beginning of the pandemic.
We will be providing oxygen cylinders and PPE to hospitals as well as families that are affected by COVID-19
Current Situation
COVID-19 pandemic has reached an all time high, as cases surge by 2,400 per cent causing hospitals to fill up leading to a shortage in medical supplies and most importantly oxygen. The healthcare system in Afghanistan has been severely impacted due to the sudden increase in cases.
What is Penny Appeal Canada doing?
Penny Appeal Canada is responding to the crisis in Afghanistan, specifically in Kabul, Laghman, and Jalalabad by providing hospitals with much needed medical supplies and oxygen cylinders. We will be sending out PPE to prevent the spread of COVID-19 and keep families safe if there is an outbreak in their homes as well as oxygen cylinders to provide oxygen to critically ill patients.
Donate today to provide essential medical support and oxygen to those in need.
Your donations will help those in need, as Afghanistan faces a surge in COVID-19 cases.
Help Save Afghanistan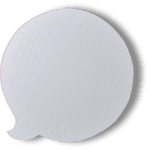 Chat with our donor care team:
1-855-880-4141
We are available  Mon - Fri  9:30am - 6pm