Penny Appeal Canada At Home Grants
Penny Appeal Canada At Home Grants aims to support qualified donees and registered non-profits develop programming that meets the unique needs of various marginalized communities across Canada, with a focus on alleviating poverty. This stream of funding is designed to support organizations in providing sustainable programs that will address the challenges faced by vulnerable members in the community. When we focus on sustainable solutions, we enable communities to break the cycle of poverty.
Who We Fund 
We fund organizations classified as "Qualified Donees" by the Canadian Revenue Agency and not-for-profit organizations. Private foundations and endowments are not eligible to apply/receive funding.
Registered not-for-profit organizations and Qualified Donees may apply for grants of up to a maximum of $50,000.00 for projects up to one year in duration.
Projects must be completed within 12 months of receiving funding.
Please Note
Applications that are submitted for projects which extend beyond a one year duration will not be considered. An application for funding does not guarantee full or partial funding.
If you are currently implementing a project funded by Penny Appeal Canada, you are not eligible to apply until the existing project is complete. Penny Appeal Canada funds racialized and marginalized communities from low socio-economic backgrounds. However, we will prioritize applications received for the following demographics:
Black, Indigenous, People of Colour (BIPOC) communities/families

Female, youth-led initiatives (in the case of gender-specific programming)

Immigrants/Newcomers/Refugees 

Other Special Needs
What We Fund
We fund projects that aim to alleviate poverty for marginalized and racialized communities from low socio-economic backgrounds across Canada.
For this round of funding, we are looking to fund sustainable projects that aim to equip individuals with skills and tools to become self sufficient, with a focus on one or more of the following areas:
Sustainable skills development and technical training

Social enterprises and startups that aim to create social change at the community level  

Strengthening health related community programming by empowering individuals and grassroot organizations to solve health crises in their communities
All funding applications MUST demonstrate how their project takes a holistic program approach to the communities they serve, by providing long term sustainable solutions to social issues.
Eligible Expenses
Below is a list of eligible and ineligible expenses that can be covered, as part of your project expenses:
Event Costs 

Equipment used for program delivery

Salaries and wages for programming staff at a maximum of 10% of total budget cost

Materials, supplies, and resources directly related to support delivery of programming

Transportation costs (ex. Bus-token or cab ride specifically for participants – will not cover transportation costs for organizational staff)

Cost associated with project evaluation
Ineligible Expenses 
Utilities and insurance

Rental cost for administrative purposes (ex. Office rental, vehicle, etc)

Promotion or marketing expenses

Office equipment

Administrative costs

Fundraising activities and sponsorships

Gift cards

Purchase of vehicle and related expenses

Any expenses incurred prior to the duration of the funding agreement

Outreach expenses (cost to design a poster, social media ads)

Honorarium
Project Reporting 
If successful, there will be two stages of reporting:
One progress call to provide Penny Appeal Canada status updates (both general project updates as well as financial expenditures updates) at the project midpoint.
One Final Report in accordance with Penny Appeal Canada reporting templates.
Please Note: Penny Appeal Canada will work with each granting organization to determine reporting deadlines that are feasible for the grant recipient and Penny Appeal Canada.
Evaluation 
The project must fulfill all of the following criteria for consideration:
Submitted by an eligible organization
The applicant responds to supporting sustainable programming that will address the needs of vulnerable members in the community (refer to "What We Fund") 

Aligns with one or more of the funding priorities

Submitted with a complete budget that provides details and rationale for each expense

Is requesting expenses within the maximum grant amount for qualified donees and registered not-for-profit organizations

Incurs expenses during the grant period of one year from the start date
Important Dates
Deadline to apply: August 31st, 2023 at 11:59PM
Application Process
Step 1: Your organization creates an account through our grant portal
Step 2: Your organization submits an online application
Step 3: PAC reviews your application and contacts the applicant
Step 4: PAC notifies all applicants of funding decision
Step 5: If successful, your organization will enter into a grant agreement and assign reports for the program
If you have any questions about Penny Appeal Canada's At Home Grants, please contact programs@pennyappeal.ca. Please allow 24 hours for your question to be answered.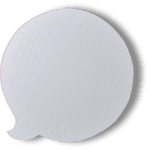 Chat with our donor care team:
1-855-880-4141
We are available  Mon - Fri  9:30am - 6pm