British Columbia Floods: Emergency Response
State Of Emergency as entire communities still underwater as flooding, landslides continue to overwhelm parts of B.C.
State of Emergency
British Columbia's government declared a province-wide state of emergency. The announcement comes after record-breaking rainfall caused major flooding and several mudslides that left hundreds of people stranded or cut off from essential services.
Thousands of people have been displaced from their homes as the cold winter weather begins. Many crops and agriculture has been destroyed and over a thousand animals have been killed due to the flooding.
Penny Appeal Canada's Regional Team is on the ground in Abbotsford, B.C. responding to the State of Emergency. Penny Appeal Canada will be providing essential food items and warm clothing to families displaced due to the floods.
Latest Updates
The B.C. government has declared a state of emergency
The federal government has approved deployment of air force personnel to help B.C. with flood aftermath.
Thousands remain evacuated from towns in southern B.C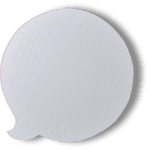 Chat with our donor care team:
1-855-880-4141
We are available  Mon - Fri  9:30am - 6pm