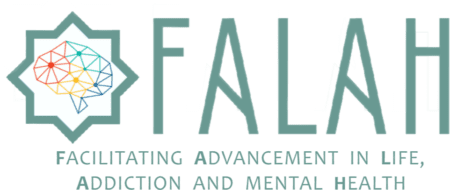 Project F.A.L.A.H
This is a joint project between Foundation for a Path Forward and Penny Appeal Canada to address mental health and addiction issues in the Muslim community.

2021-2024
Social Accelerator Fund & Community Changemaker Award
Through this program, Penny Appeal provided Community Engagement, Leadership and Development certificate scholarships to high achieving students that demonstrated financial need.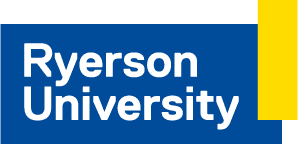 2021-2024
Ryerson DMZ
Partnered with Ryerson University DMZ to create unique pathways and opportunities for under-served founders, including youth, Black and women founders. The program included a Bootcamp program that helped early-stage techfounders validate their business idea, establish a minimum viable product and build a roadmap for implementation to launch a startup.


2021-2022
Sakheenah Homes – Foster Agency
This program will assist in connecting Muslim foster children to Muslim fostering families. These families will provide culturally and religiously sensitive care to these children in a safe and loving environment. The support of this program will also educate the community on the importance and value of becoming foster parents and how they can do so.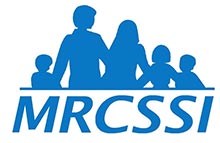 2021-2022
Muslim Resource Center for Social Support and Integration (MRC)
Partnered with Muslim Resource Centre (MRC)and provided support to engage those who have been impacted by a trauma-generating event in London, Ontario. Provided the help of professional social workers and therapists to address the challenges most vulnerable in our community face.


2021-2022
Ansaar Uplifting the Homeless
Partnered with Ansaar Foundation and supported their "Ansaar Uplifting the Homeless" program delivered meals to 100 homeless individuals on the streets of Toronto twice a month, aiming to reduce poverty and homelessness through economic empowerment, food security and social inclusion.

2021-2022
Winter Food Security Program
Penny Appeal Canada supported the efforts of food security organizations in the city of Regina to ensure refugees, immigrants and residents in the city of Regina have food on their tables. A total of $15,000.00 of halal grocery shop gift vouchers were distributed to at-risk families in the city of Regina.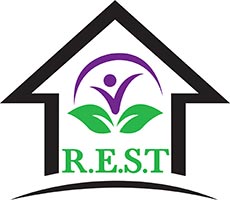 2021-2022
Emergency Housing Support for At-Risk Youth in Peel Region
Partnered with Restoration and Empowerment for Social Transition Centres (R.E.S.T) and provided support to youth enrolled in the rental subsidy program. Through the rental subsidy program homeless youth were provided $250 a month in direct financial assistance to subsidize housing costs. Each youth enrolled in this program also received a Housing Starter Kit which will include housing essentials such as linens, kitchen wares, cleaning supplies, and food items.


2021-2022
Food Handling and Culinary Skills Training for Muslim Women
Partnered with Muslim Children's Aid and Support Services (MCASS) supporting their food-based training and skills development program that helped refugee, newcomer, and racialized Muslim women overcome the financial, structural and accessibility barriers to participation in their community.

2021-2022
SKETCH x NOOR Peer Mentorship Project for Black Muslim Youth
Partnered with SKETCH and NOOR supporting their Peer Mentorshpi Program that aimed to provide mentorship, skill-building workshops, and recreational programs for Black Muslim Youth to increase empoloyability and education in a safe space. Issues adhered we're social inclusion, academic performance, employment opportunities and basic life skills to enhance their social and economic growth.

2021-2022
First Counseling and Mental Health Support Group for Muslims in Atlantic Canada
Partnered with Ummah Society supporting their first counselling and mental health support group for Muslims in Atlantic, Canada. The projected assiste members of the Muslim community from diverse backgrounds, ethnicities and languages. Together we created a platform for women in the community of refugees, immigrants, and the broader community experiencing domestic violence, racism, gender-based violence, islamaphobic attacks and hate speech.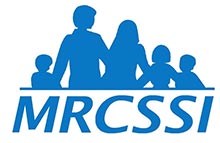 2021-2022
Nurturing Caring Communities: Addressing GBV with Peer-Leaders
Partnered with MRCSSI (Muslim Resource Centre for Social Services and Integration) to develop and pilot-test a peer-leader strategy focused on growing community capacities to address/raise awareness on GBV/DV and nurture caring communities for survivors.
The program was facilitated in Arabic to engage 18 newcomer Arabic speaking women that supported the development of community awareness/education materials and resources in English and Arabic.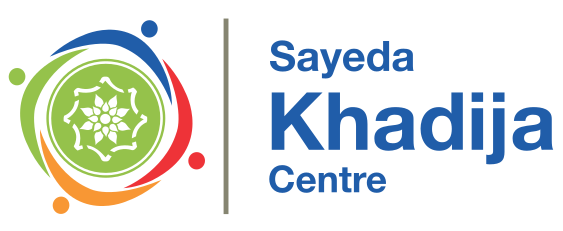 2021-2022
Faith of Life Network Food Program
Partnered with Sayeda Khadija Centre and supported multiple programs including following Monthly Feed the Hungry Program (250 hot meals), Food Basket Program (Quarterly, Ramadan, and 2 Eids),Giving Back to the Community Program, Mawlid Program (including 2000 hot meals distribution),Monthly Workshop addressing mental health issues as well as Mental and Physical Well Being

2022-2023
Cold Days, Warm Hearts
Responded to the needs during winter in Ontaria, Alberta and Nova Scotia through 3 sub-programs: winter meal distribution, shopping spree to provide families with the opportunity to shop for their winter essentials, and the distribution of winter care kits consisting of essential winter accessories.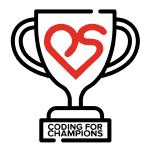 2020-2022
Coding for Champions
Partnered with PS43 Foundation and developed an edtech computational skills online workshop to provide students within the Greater Toronto Area with access to opportunities to learn and develop various computer science focused skills such as coding and programming. Provided schools with the technology and tools their students need inorder to engage in the online learning workshop.

2019-2022
SMILE Canada
Partnered with SMILE Canada to provide support to direct respite caregiver support program for SMILE children with disabilities and to allow parents and caregivers the opportunity to complete daily tasks, including their own personal, physical, and mental health.


2021
B.C. Emergency Response
Partnered with Archway Food Bank to support displaced families with food assistance. Assisted new displaced families in receiving aid from the food bank including distribution of over 1,000 lbs of perishables and non perishable food to the community.

2021
Penny Appeal Canada- Ramadan Feed At Home
Through this program Penny Appeal provided food hampers, iftar meals, eid gift, and hygiene items to community members. The team assembled and delivered grocery hampers, along with daily restaurant prepared iftar meals. In addition, the team distributed hygiene items to masjids and community partners.

2021
The Jasmine House – Sawa: A Virtual Wellness and Support Program for Vulnerable Women
Penny Appeal Canada partnered with Jasmine House to support Afghan refugees with food hampers and to facilitate wellness activities, knowledge sharing and meaningful connection.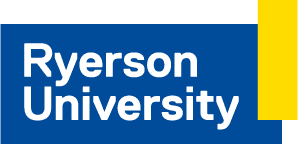 2021
Ryerson University – Hackathon
Partnered with Ryerson DMZ to set up a four-day hackathon aimed at creating technical solutions for combating hate. The creation of a digital tool that was built to assist the community in the face of these challenges. Few features included route details for people with mobility issues, hot spots for hate crime, and engagement with other networks when community members felt unsafe.

2020-2021
Qurbani At Home 2020
Qurbani At Home campaign ensures that vulnerable muslim families in the GTA are able to celebrate Eid with meat.
Distributed shares of meat to donors (⅔) and GTA zakat eligible families. The shares of qurbani distributed to zakat eligible beneficiaries and to the donor whose qurbani it is.

2020-2021
Winter Meals: Community Food and Security
Partnered with peel schools to identify high needs families with food insecurity during the winter months. As part of the program, a virtual cooking class was conducted with Chef Rob Rainford with a food basket consisting of the ingredients needed for the meals. Additionally, each family received a hygiene kit consisting of cleaning supplies and hygiene items. Families were also provided with a grocery gift card to purchase their own groceries.

2020-2021
Back To School
Launched its first Back to School campaign to directly support communities hit hardest by the pandemic.
Program supported 3000 students across the Greater Toronto Area in Ontario and Edmonton, AB with access to basic school supplies along with a backpack in order to set them up for success in these unprecedented and difficult times.


2020
Soujourn House
Supported newcomer and refugee families living at Sojourn House's transitional home and shelter. The team provided families with restaurant meals, groceries, shopping sprees, and winter care kits.


2020
Support Fred Victor Centre
Supported women at Fred Victor Women's Bakery with formal bakery training and internships. Assisted vulnerable women in engagement in the program to develop skills they can use to generate an income.

2020
Nourishing Neighbors
Provided 200 meals on a weekly basis for 2 weeks in Ottawa and Montreal. The team provided support to individual effected the rise in Covid-19 cases.Individuals who may have otherwise been employed through temporary jobs are now facing unemployment and the risk of homelessness.


2020
Fred Victors Home Bakery
Partnered with Fred Victor's Women's Bakery project to equip women with practical and transferable skills through a sequence of classes, site visits, work experience, guest speakers and paid employment placements.

2020
Flood Relief Efforts – Fort McMurray
Provided safe clean drinking water to flood affected communities in Fort McMurray,Alberta.
Partnered with local mosque Markaz-Ul-Islam
Distributed bottled water to members of the flood-affected community of Fort McMurray.

2020
Iftaar Program for Shelters
Provided iftar-dinners to Nisa Homes and Sakeenah
Homes, collaborating with local restaurants to arrange for prepackaged iftar-dinners to be distributed

2020
Penny Appeal Protects
Sourced medical supplies and equipment including PPE for distribution to impacted community organizations, healthcare facilities, businesses, shelters across Canada.

2020
Indigenous Clean Water Project- COVID-19 Water Distribution Protects
Assisted in alleviating any immediate needs of medical
supplies and equipment including PPE where needed. Provided 60 large water containers to the Street Outreach program who worked with Indigenous Housing Services and Health Street Outreach programs. Provided water to approximately 30 encampments in Hamilton.

2020
Zakat at Home
Directed donations to Qualified Donees and distributed funds to Zakat eligible (low-income) recipients to help
with basic necessities. The funds assisted families in need with food, water, shelter, utilities, debt and academics.


2020
National Zakat Foundation – Zakat Ul Fitr
Directed donations to be used by National Zakat Foundation for the purpose of Zakat Al Fitr – Food Distribution to needy families.Funds assisted families in need with food, water, shelter, utilities, debt and academics.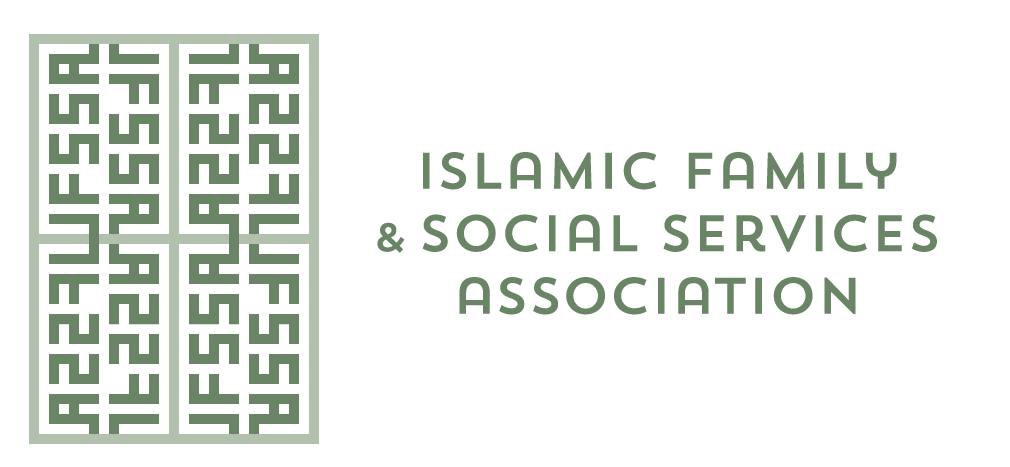 2020
Building Holistic Supports for the Muslim Community's Most Marginalized & Neglected
Supported IFSSA to establish a program which builded holistic support to divert Muslims from prison/recidivism through chaplaincy services, mental health and addictions counselling, job readiness/preparedness and anger management.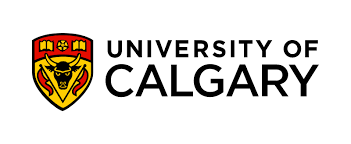 2020
University of Calgary Academy of Arabic and Islamic Sciences
Partnered with University of Calgary and provided support to their Academy of Arabic & Islamic Sciences. Departments. Funds were used towards Islamic and Arabic educational programming (books, Qurans and other class materials) on campus along with providing meals and snacks to students during special Islamic dates.

2019-2020
Nisa Homes
Assisted Nisa Homes with the opening of a new transition home in Ottawa for Muslim women and children fleeing domestic violence, experiencing homelessness, poverty or forced resettlement


2019-2020
ASK Foundation
Providing 200 meals a week to homeless individuals in Ontario and Quebec. #TeamOrange volunteers assemble and distribute meals on a weekly basis to those in need


2019-2020
Sakeenah Homes
Assisted Sakeenah Homes with the opening of their new transition homes in London and Scarborough. Assisted Muslim women and children and their foster agency. These project supported vulnerable Muslim women and children with holistic resources from food and medical aid, to counselling and legal services.

2019
Naseeha
Partnered with Naseeha and supported their free online web therapy for those who need the support. The program aimed to promote mental health interests in underserved communities encouraging healthy relationships/connections so that youth can thrive to become the best versions of themselves.

2019
DEEN Support Services
Supported newcomers with disabilities in Canada learn English and vital life skills through the drop in day program. This program for individuals with disabilities ensured all community members have access to support services.