Work With Us
You want to work somewhere where you know you're contributing to making the world a better place. We want someone with the skills and passion to help us fight for the vulnerable and disadvantaged. If you have a burning passion to make this world a better place and creative ideas that will drive our organization forward, join us!

Don't See The Position You're Looking For?
Send us your resume, and we'll be in touch when future positions are available.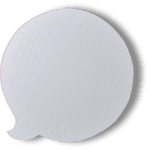 Chat with our donor care team:
1-855-880-4141
We are available  Mon - Fri  9:30am - 6pm