Hasan Minhaj
"Ramadan is an opportunity to give back to the communities in need. I'm honoured to partner with Penny Appeal Canada as their #TeamOrange Ambassador."
Ramadan With Hasan Minhaj
This Ramadan, Hasan Minhaj will be supporting Penny Appeal Canada!
Don't miss out on Hasan Minhaj's exclusive videos, where he'll highlight the impact of COVID as well as how we can all come together to help those in need this Ramadan. This Ramadan, let's set out to make a difference.
RAMADAN RAPID FIRE QUESTIONS
RAMADAN RESET WITH HASAN MINHAJ
This Ramadan, Let's Be The Difference
We create projects that have a lasting impact in the communities we work in. They are designed to foster self-sufficiency and dignity for the people who live there, for generations to come.
Calculate
Your Zakat
Zakat donations are 2.5% of our total savings and wealth; this also includes assets such as gold, silver, precious minerals, property other than your home, pensions, shares and other investments.
It's not always easy to figure out your exact Zakat, so we made things easier for you with our Zakat calculator!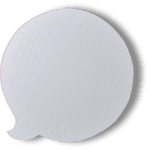 Chat with our donor care team:
1-855-880-4141
We are available  Mon - Fri  9:30am - 6pm