Join Penny Appeal Canada as we provide families around the world and at home with support during the winter months!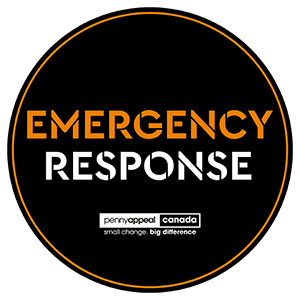 Winter At Home
Give the gift of warmth with Fred VanVleet!
We are partnering up with NBA Champion and Toronto Raptors point guard Fred VanVleet to distribute 1,000 winter kits to individuals in need across Canada. Fred is a Champion on and off the court, as he gives the gift of warmth right here At Home in Canada.
Make a difference this winter with Fred VanVleet
What's inside a winter care kit?
Each winter care kit will contain Fred VanVleet & Penny Appeal Canada branded toque, socks & gloves to help individuals keep warm this winter.

Winter
Coat Drive
Donate your coat to keep others warm.
Penny Appeal Canada is hosting a Winter Coat Drive for children and families in Edmonton, AB in collaboration with United Way Alberta Capital Region! We are looking for new and gently used winter coats and jackets to support Edmontonians this winter and ensure they stay warm and safe. There are 5 drop-off locations and the drive will run from December 15, 2021 – January 31, 2022, as part of our Cold Days Warm Hearts campaign! Make a BIG difference today!
Winter Relief for Afghanistan
The country of Afghanistan is under a state of emergency and its citizens are facing life-threatening situations on a daily basis. As winter approaches displaced Afghans are now faced with the harsh, cold temperatures that pose another risk to their lives.
Penny Appeal Canada is on the ground in Afghanistan providing winter kits to families, food, and cooking supplies to get through this harsh winter season.
What's inside a winter care kit?
Each winter care kit contains Non-perishable food items, portable wood cooking, stoves, coats, snow boots, gloves and scarves to help them during the harsh winter months.
Give The Gift Of Warmth
Your winter charity is making a real difference to people across the world and right here at home – but millions more need our help, urgently. Please give what you can to protect innocent lives from danger this winter.