Complete one of the pillars of Islam
Fulfilling your Qurbani
Complete one of the pillars of Islam
Fulfilling your Qurbani
Date posted
June 23, 2022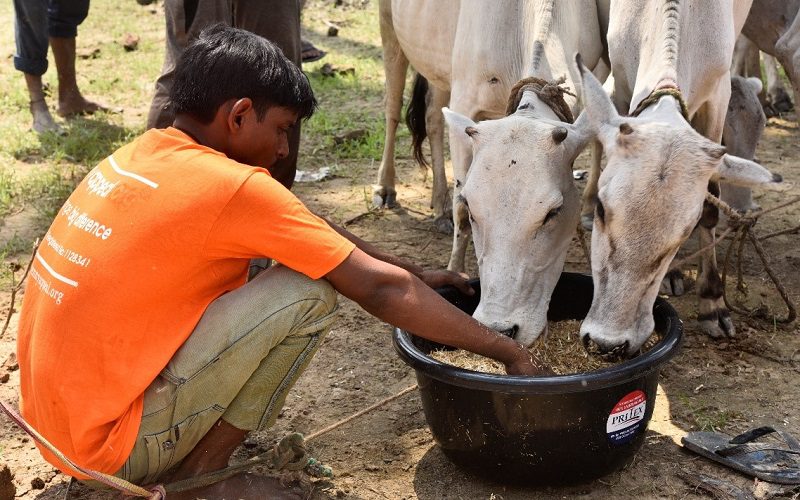 What is Qurbani?
The Prophet (ﷺ) was once asked: "What is Qurbani?"
The Prophet (ﷺ) replied: "It is the Sunnah of your father Ibrahim (AS). For every hair of the Qurbani you receive a reward from Allah (SWT)." [Tirmidhi]
Qurbani is a sacrificial practice of an animal whose meat is distributed to those in need. Qurbani is compulsory for all Muslims to practice who meet the Zakat threshold. The religious duty to sacrifice a goat, sheep, cow or camel is in honour of our beloved Prophet Ibrahim's (as) uncompromising devotion to Allah (swt).
Prophet Ibrahim (as) dreamt Allah (swt) ordered him to sacrifice his son Ishmail (as). As an obedience and unrelenting faith, Prophet Ibrahim (as) prepared for the sacrifice of his son.
The willingness of Prophet Ibrahim (as) to sacrifice his son Ishmail (as) as an act of obedience to Allah (swt) demonstrated his unrelenting faith. In his mercy, Allah (swt) spared Ismail (as), and a ram was sacrificed instead. In remembrance of Prophet Ibrahim's sacrifice, every Eid al-Adha Muslims follow the sunnah of Qurbani and observe obedience to Allah (swt).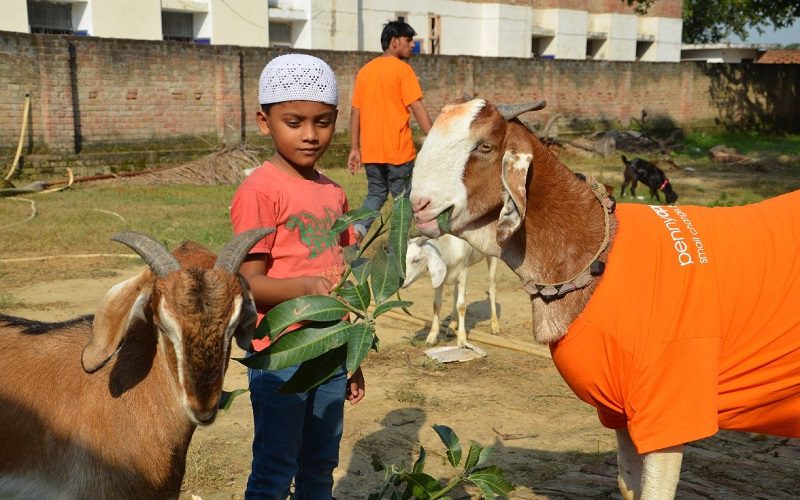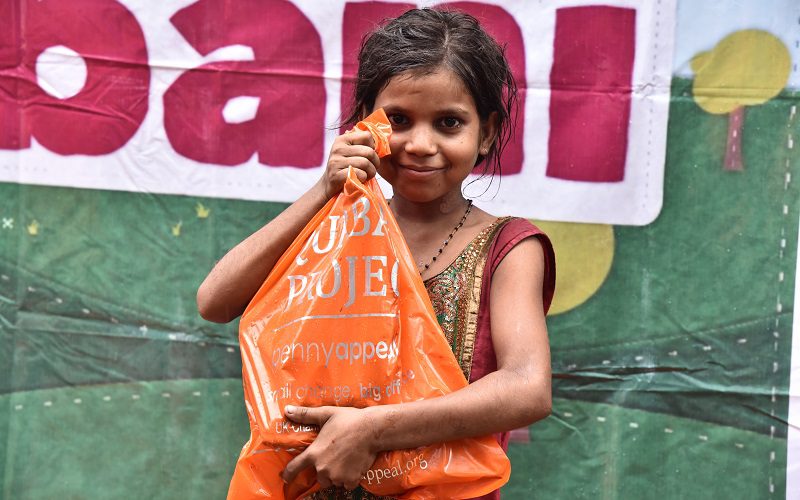 How you can help
By donating just $59, your Qurbani donation ensures vulnerable families living within poverty will have a joyful Eid with a nutritious meal. Penny Appeal Canada sources meat from trusted farmers and supplies to those most in need within Africa, Asia, The Middle East and at home, Canada.

The importance of Qurbani
Our beloved Prophet Muhammad (ﷺ) reminded us to always look to those who are less fortunate than us, that we may increase in our gratitude to Allah (SWT). In Surah Ibrahim, verse 7, Allah (SWT) says:  
"If you are grateful, I will give you more." 
By fulfilling the religious obligation of Qurbani, you are helping vulnerable families towards food security during Eid al-Adha and combating poverty around the world. Today, the world is facing several challenges with efforts to achieve pandemic recovery. Across the world countries are strife with poverty, hunger, violence and many other hardships. The onset of the pandemic has intensified hardship around the world and caused a greater number of families living within poverty.
The sacred days of Dhul Hijjah are an opportunity for Muslims to reflect on our many blessings in times of hardship and to give what we have to others who are in need. With your sacrifice, generosity and care, you are creating a better future for our Ummah. With Penny Appeal Canada, fulfill your Qurbani today. 
Other Recent Articles
Read from a Penny Appeal Canada team member about how we're taking small change and making a BIG difference!
Penny Appeal
August 17, 2023
Penny Appeal
August 8, 2023
Ange Bitwayiki
July 19, 2022
See More Articles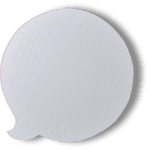 Chat with our donor care team:
1-855-880-4141
We are available  Mon - Fri  9:30am - 6pm