Flood Emergency Response
Deadly floods and landslides have left many dead and thousands displaced, as Bangladesh and India faces heavy rainfall. Provide an essential food pack to those in need.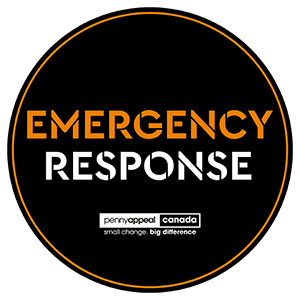 Bangladesh and India Flood Stats
Last Updated: August 12, 2021
Latest Updates
640 beneficiaries in India are receiving emergency kits
 230 households in Bangladesh are receiving food packs as well as hygiene kits
Heavy rainfall has caused flooding and landslides
Flood Emergency Response
Donate today to provide those affected by the deadly floods and landslides.
Current Situation
Bangladesh
Severe flooding and landslides in Bangladesh has washed away Rohingya refugee camps having killed over ten and displacing over 10,000 people in the past few days. Heavy monsoon has caused severe damage not only to shelters but as well as crops and aquaculture. Over the next few days, heavy rainfall is expected throughout the region.
India
A series of cloudbursts has led to widespread rain across the northern plains of India causing over hundreds of deaths and thousands evacuated. Regions of India have reported record breaking rainfall in one day, with an expected increase. Hundreds of family have been displaced with severe damages to homes, and increase in sickness.
What is Penny Appeal Canada doing?
Penny Appeal Canada is responding to the emergency in both Bangladesh and India, specifically in areas most affected with heavy rainfall and flooding.
Bangladesh
230 households will be provided with food packs, clothing and hygiene kits including:
Food Packs: rice, lentils, oil, potatoes etc
Clothing and Hygiene Kits: traditional clothing to reserve respect, sanitation items such as soaps, and washing powders
India
640 beneficiaries will be provided with 160 emergency kits including:
Shelter Kit: temporary shelter arrangements (floor mats, tarpaulin, mosquito nets)
Household Kit: clothing, kitchen utensils (plates, gas burner, cooking vessels)
Food Kit: dry ration for families to cook and eat (lentils, rice, flour, salt)